Brazil Short and Sweet: Rio de Janeiro and Iguassu Falls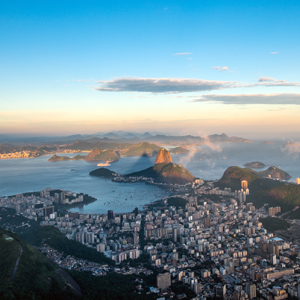 Brazil Short and Sweet
For those with less time to spend, this program offers you two of the greatest destinations in all of South America - the vibrant, breathtaking city of Rio de Janeiro, and spectacular Iguassu Falls, boasting 275 majestic waterfalls.
Includes:
All Ground Transfers
3 Nights Rio de Janeiro
Sugar Loaf and Corcovado Tour with Lunch
2 Nights Iguassu Falls
Brazil and Argentina Falls Tour
Daily
...
About Avanti Destinations

The passion to serve and inspire savvy travelers with innovative and personalized vacations has been the driving force for 31 years at Avanti Destinations. We have the passion for independent travel and want to share it with you! We provide you with authentic travel experiences backed by our expert knowledge. You go where you want. When you want. With the flexibility to savor special moments along the way. Your vacation is uniquely yours. That's Avanti!
Our record of success at Avanti
...